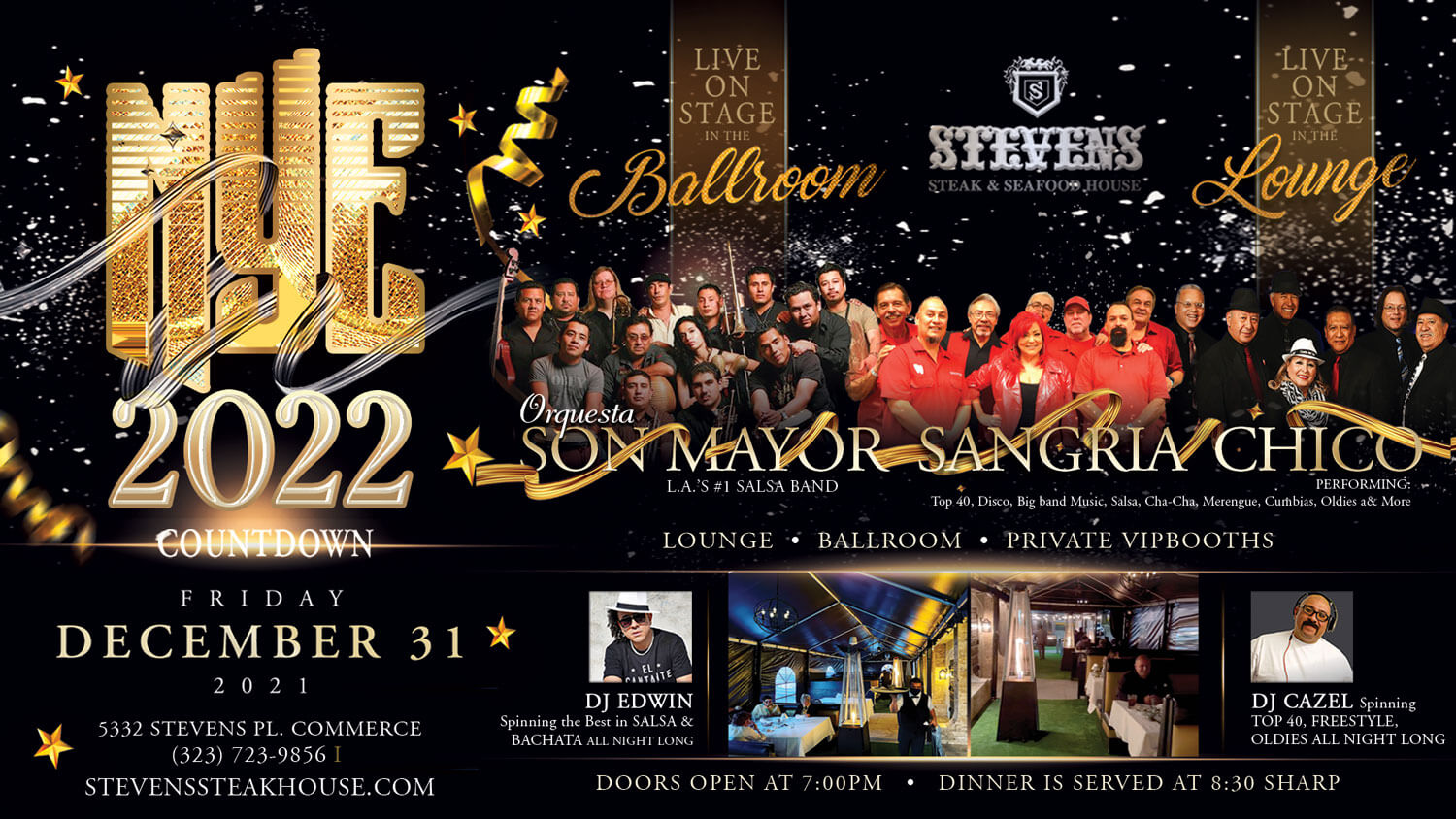 Ready for the NEW YEAR!!!
STEVENS STEAK AND SEAFOOD HOUSE
NEW YEARS PARTY!!
TICKETS ARE ONLY AVAILABLE HERE ONLINE
NO MORE TICKETS ONLINE
WALK IN ONLY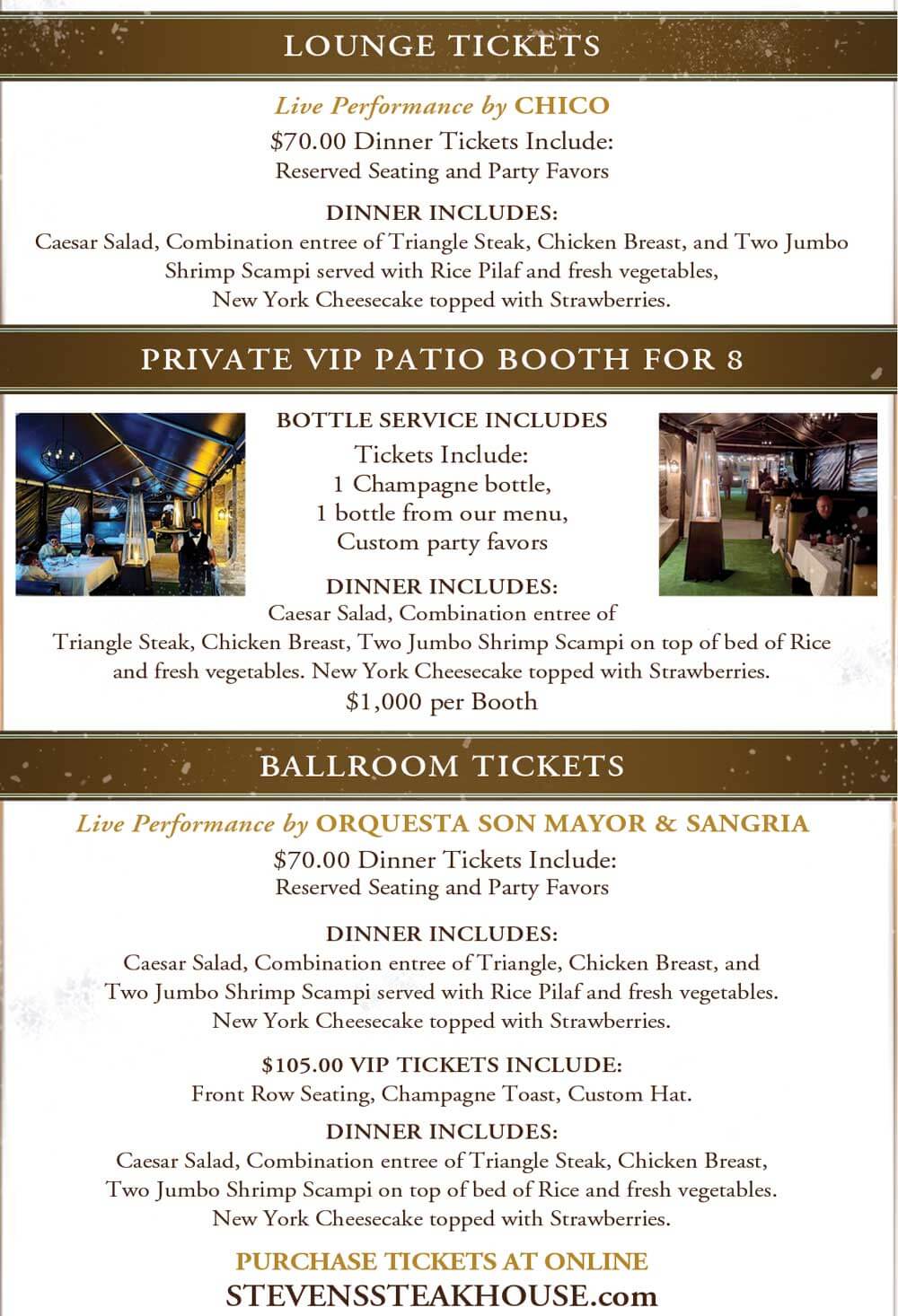 **JUST ADDED LOUNGE TABLES INCLUDES DINNER**
SELECT YOUR TICKETS HERE
COMPRA TUS BOLETOS AQUI
DOORS OPEN AT 7:00 PM
DINNER AT 8:30PM
Important!! You will get an email with your tickets from FKOA PRESENT
Please Look in your Junk Folder before emailing for support.
Thank you
HAVING PROBLEMS WITH BUYING YOUR TICKETS ?
EMAIL US: INFO@FKOAPRESENTS.COM